There's a balance to be struck between functionality and elegance when designing a workplace — you need both in order to achieve a practical and healthy environment for your people.
An office design that functions well but is dull and depressing in appearance (monochrome, flat) can have a tremendous effect on your people's wellbeing — which can directly impact their performance at work and overall employee satisfaction. 
On the other hand, an office that is optimised to suit your talent and your business, can optimise the employee experience and help them achieve their maximum potential.
You need a workplace design that achieves both simultaneously. How? With a data-led, human-centred approach to your office fitout.
The Relationship Between Design and Productivity
An office design and the performance level of the people who work in it are inextricably linked. Considerations such as the comfortability of office furniture, where meeting rooms are located and even noise level and room temperature all play a role in productivity.
At Cachet, we focus on elements that can be controlled to create a design that will help your people improve their wellbeing and thrive in their workspace.
How To Design a Good Workplace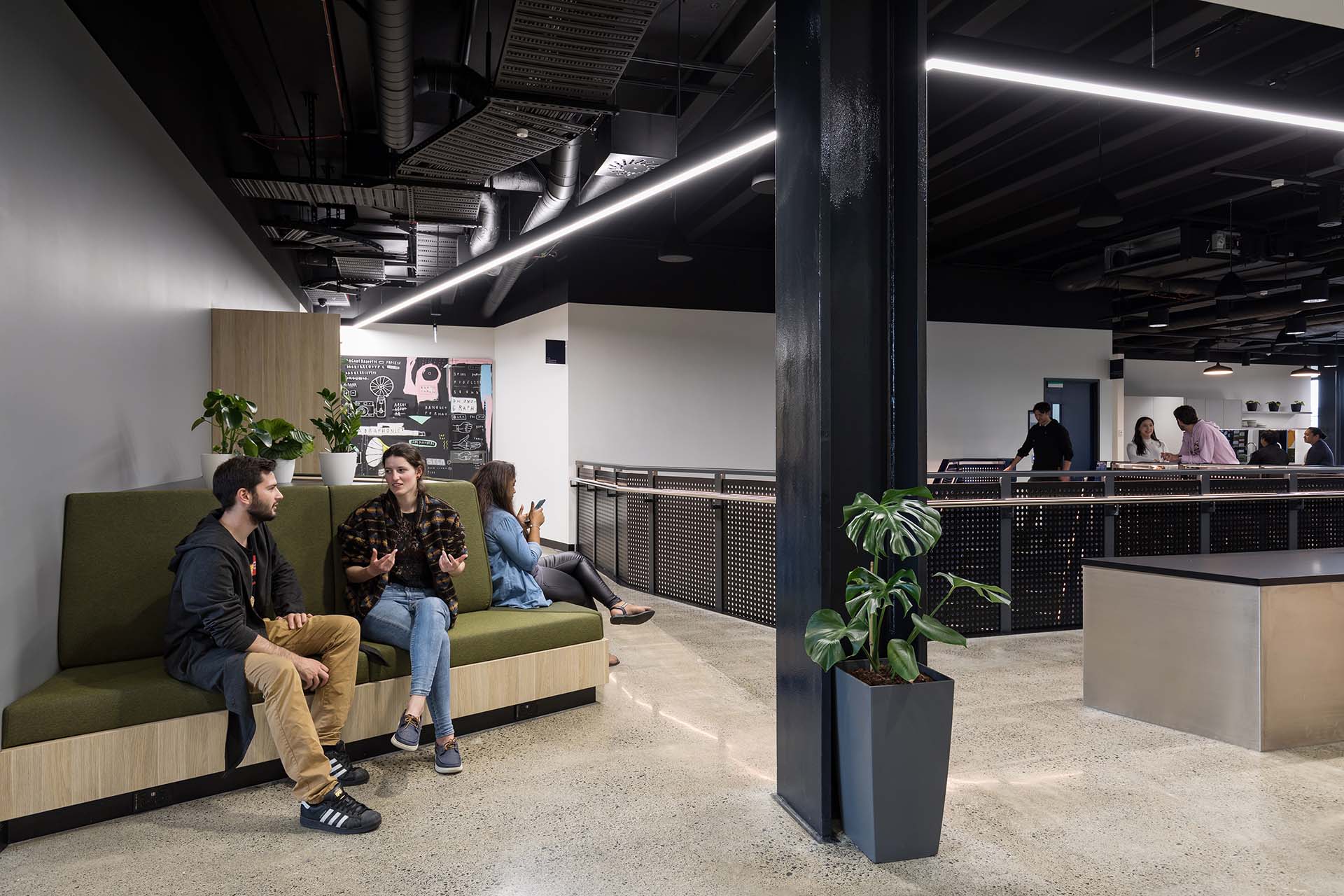 Key Design Elements That Every Workplace Should Have
Workplace design is not one size fits all. Every business is different — as are the people who comprise it. But amid a largely personalised work environment exists some universal design choices and techniques that any modern workplace may benefit from.
Features such as adequate breakout spaces, collaboration areas and even the quality and type of technology that you provide your people are all common interests among all kinds of working professionals. Let's take a look at a few examples.
Breakout spaces
All employees — no matter where they work or what they do — need a place to disconnect. Modern work life introduces all kinds of stress that employees persevere through on a daily basis. By offering breakout spaces, your people have a place to decompress. It also communicates that you care about their mental health and wellbeing.
Collaboration areas
There's a science to collaboration areas in order for them to achieve their intended outcome — but the formula is different for every organisation. There are a few different variables at play that will help determine the success and effectiveness of a collaboration area, such as the type of work that your business and teams conduct, and even the shape or layout of the space that a design and construction team has to work with.
Design that's suitable for a hybrid working model
Capable technology
A working environment that encompasses everything would still fall short if not fitted with the proper technology. In fact, 42% of people surveyed said that having the ability to access information quickly and easily has an impact on how productive they are, according to Oak Engage. Technology can make or break the employee experience at work — especially today with people's appetite for all things remote, so it's important to have it in working order.
Our Design Process
At Cachet, our design solution is streamlined. Our Design, Construct and Care approach to office fitouts and innovation ensures high-quality design, the best in construction and post-project care that keeps your space working for you — not against you.
We use data-led design principles to ideate and implement both fundamental and personalised features into your workplace based on how your people actually operate.
Curious to see how we've helped organisations just like yours? Visit our Projects page for all of our project experience and additional information on clients like Uber, Ford Motors and more.
Do you like what you see and want to get started on your own? Let us know which design elements you enjoy through our Build Your Space tool. Browse through some of our best projects and select the spaces that best reflect your vision.