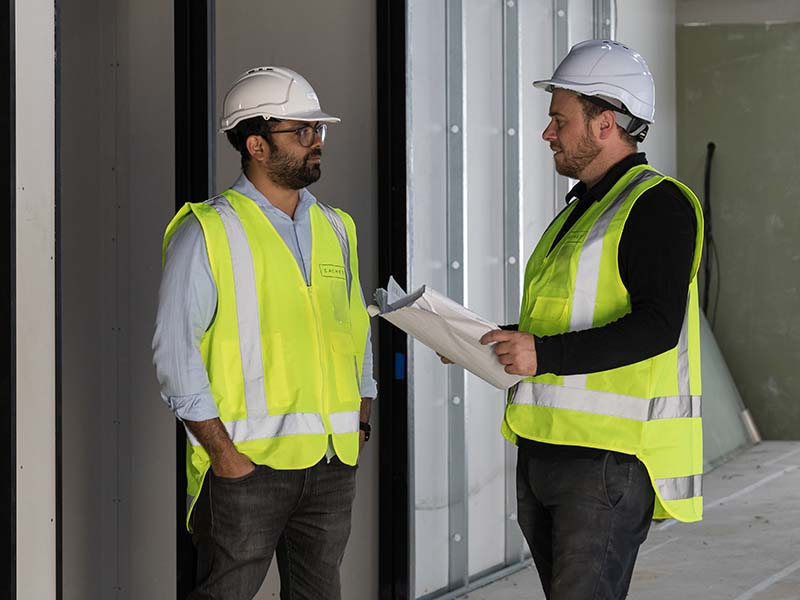 Health, Safety, Environmental & Quality
Cachet Group operate under our Certified Workplace Health and Safety, Environmental and Quality Management Systems to ensure we consistently design and construct our projects to the high standards.
Our team are committed to continuously improving the way we manage safety. That is why we are focused on innovating the way we manage our sites by transferring to digital safety management platform. This is pivotal in how we will manage our sites to the highest standard. Our safety culture is also a forever growing and we are dedicated to ensure we achieve an industry leading safety culture.
Certifications
SUSTAINABILITY & WELLBEING
Cachet can deliver certified LEED, BCA Greenmark, Greenstar, BREEAM and BEAM solutions for your next project. We can also advise suitable directives and solutions to help meet environmental awareness, corporate social responsibility, and support Employee Wellbeing.
We know the positive outcomes that sustainability and wellbeing considerations can have on your people. Cachet is conscious in our efforts in developing and designing a workplace that supports your business and people. From design to procurement, we elect building materials that have zero or low emissions or have recycled content. We are also proactive in promoting the benefits of natural light, movement, and flow allowing your people to thrive in your environment.
Create a project board of key spaces and start your brief for your project. Select from over 10 years of our experience across all sectors to create a vision for your next project.