Hi everyone,
The recent COVID lockdowns has made certain the desire to come back to the office. With our full team back in all studios across Australia and New Zealand, we are fully resourced and completing our client's spaces, ready for their return.
As we conclude what has been a demanding year, we look to 2022 with optimism.
Speaking to many of our clients, there is excitement building within their teams to return to the office in the new year. Delivering personalised workplaces, that meet their hybrid working needs, is a fulfilling opportunity for all of us involved. Starting fresh in a new space following what has been a socially isolating year is a much-needed recharge.
Looking back on 2021, the year had brought on many challenges, particularly with procurement. However, the resilience from our clients and our in-house procurement team has made completing projects a manageable feat. Despite the hurdles, we are proud to be partnering with many clients that value their workspaces and invest in creating a space that nurtures their people and brand.
On the asset site, Cachet have gained momentum in delivering unique base building projects and speculative suites. Attentive landlords are making way for a new generation of clients who appreciate value in shared facilities dotted throughout the build. We have several base build and workspace projects planned for 2022 and are excited to share these with you in the coming months.
I look forward to keeping you all up to date with our journey as we welcome 2022 with open arms. If you are considering relocating in 2022 and have questions around how to make best use of space, please email us [email protected]
Until then, have a safe and restful holiday season.
Mark Turek – Managing Director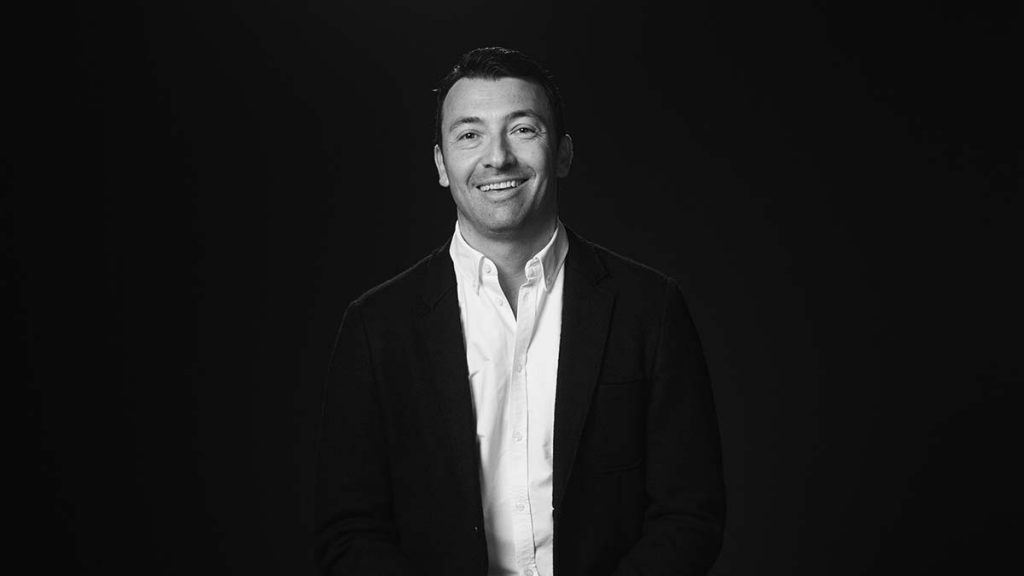 PROJECT SPOTLIGHT: FORD MAKERSPACE
Limitless opportunities and infinite creativity inspired the design for the Ford Makerspace; a workshop that encourages creativity, imagination, and collaboration.
Given the successful partnership with Ford, Cachet Group were engaged to accelerate the Makerspace project. Featuring a large tiered-seating area, six workstations, training spaces and a 3D studio, the Makerspace combines the versatility of a workshop with a corporate workspace.
The tiered seating was a key feature of the Makerspace. Seating up to 60 people, this area allowed for Ford to run large training seminars that stimulates a creative mind.
The design makes way for pops of colour and playful graphics that complement the natural timber and concrete finishes. With operable walls and flexible furniture, Ford can easily transform the space to match their needs.
The overall space acts as a vehicle that can drive Ford forward in automotive innovation.
See the full project here.
#TRENDING NOW
We sit down with three of Cachet's Design Team Leads and chat about their take on key trends & challenges that shaped design in 2021, and what they mean for future workspace design.
What are some design elements that were popular this year?
SR: With every workplace project we have worked on this year, we have designed for hybrid working., It is great to see clients understanding that some staff will be working from home more often than others…clients are wanting more smaller focus rooms in the office, so staff can make Teams calls with their peers who are off-site.
SJ: Many of our clients are wanting a hospitality or hotel-type vibe in their workspaces to make them as homely and cosy as possible. To achieve that look and feel we use soft furniture and joinery pieces and a lot of tertiary colours – deep greens, terracotta, navy blues and blush colours. Alongside this we're also using more polished concrete and exposed flooring rather than carpet tiles, giving it an industrial finish.
JT: When people come to the office, they want to make the most of being around other people, so the workspace is calling for more focus on collaborative spaces. Also with the changing environment, companies are looking at their technology upgrades. As designers we make sure we incorporate these into the design – for instance allowing for more outlets in collaborative rooms so any laptop can connect, or acoustic panelling for sound proofing.
What are some of the biggest challenges that came with COVID?
SR: Procurement has been a big issue this year. Even the most standard materials like light switches, appliances and carpet are out of stock. This is affecting project timelines greatly.
SJ: Procurement issues are taking up a lot of a designer's time to re-specify and procure items that fit within the budget and match the look and feel of the space. It's extremely challenging as by the time our clients see and approve the piece, the item is out of stock.
JT: Through it all, we are fully transparent with our clients, and we talk them through the procurement phase. It is difficult to make decisions, but we guide them, and they are understanding of this issue. We talk about the risks of some unique items from the beginning. Fast decision making and approvals help us greatly.
After all the lockdowns, how are clients making it exciting for people to return to the office?
SR: Many clients are moving because commercial rental prices have dropped, and they're increasingly choosing premises with outdoor spaces. That means we're now designing for the outdoor world as well. We recently took on a project where the client introduced a BBQ area to their workplace so they can create more energy and excitement to go into the office. This space allows for more interaction between the staff as it's more private and personalised than going out somewhere.
SJ: Uplifting outdoor areas is definitely a great way for clients to get their people excited about coming back to the office. In designing for these areas, we're careful to select materials that are durable for the outdoor environment. This means using less fabrics and more warm timbers, rust-coloured panels and so on. It's a nice change for us and it will be a nice surprise for people to come back to.
JT: Clients are being realistic that not everyone will be coming into the office 5 days a week anymore, but they want to provide an environment where people can collaborate, see their co-workers, and make quicker decisions. Smart clients understand they need to invest in their working conditions and create spaces that staff want to come back to. That's why they're focusing more on breakout spaces and nicer café-style kitchen areas than typical workspace areas.
RECENT SUCCESS​
CACHET GROUP RECEIVE SILVER AT DRIVENXDESIGN AWARDS​
We were excited to a silver awards in the DRIVENxDESIGN Award Programs – Sydney Design Awards 2021 for our recent work with FTI Consulting.
These awards celebrate innovative and creative building interiors, with consideration given to space creation and planning, furnishings, finishes, aesthetic presentation and functionality.
Check out the project below.
IN CASE YOU MISSED IT…​
DOWNLOAD OUR RETURN TO THE WORKPLACE COVID CHECKLIST ​
In collaboration with Healthcare specialists Core Connect Group, Cachet Group have put together a checklist aimed to supplement your "transition to the workplace" approach.