Hi everyone,
We hope you're keeping safe and well during an extremely challenging time for all of us.
There's no doubt COVID is having a huge impact on many organizations and their employees. According to the Gallup's State of the Global Workplace 2021 Report, workers are increasingly stressed and decreasingly engaged – no doubt due to lockdown periods and ongoing uncertainty
To make matters worse, Microsoft released data from their 2021 Work Trend Index: Annual Report indicating that remote work makes for more siloed teams and less business innovation, which often happens between teams. This begs the question, will companies lose their competitive advantage if they don't adapt the way they work?
Cachet has stayed connected to our clients through these lockdown periods to support and guide their decision making, helping give them confidence to commit to their next step.
If you'd like to know what other organizations are considering at the moment, and how this is influencing the design of workspace, please get in touch. We look forward to connecting and helping in any way we can.
Until then, stay safe, connected and well.
Mark Turek – Managing Director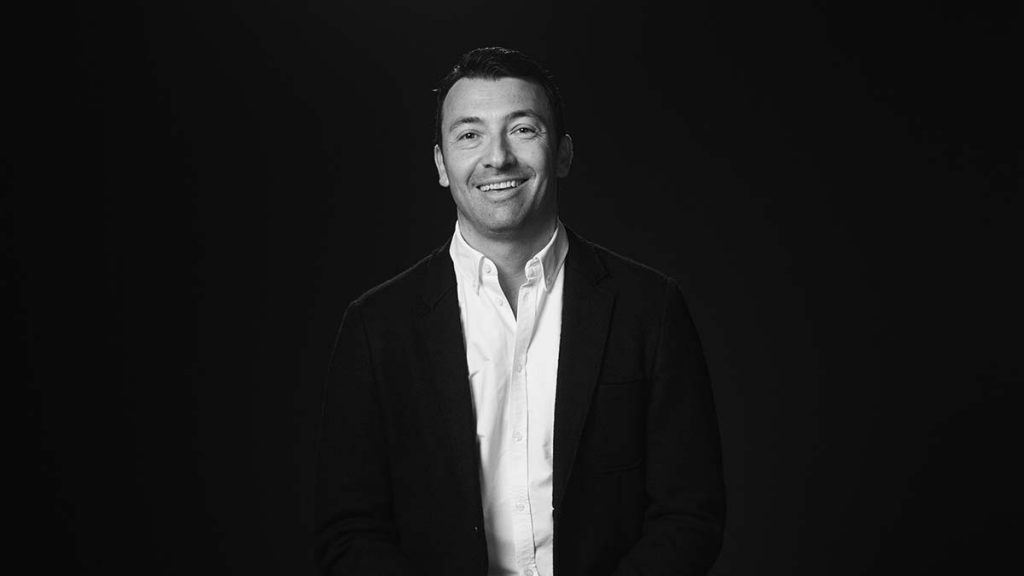 PROJECT SPOTLIGHT: FTI CONSULTING
FTI Consulting , one of the largest financial consulting firms in the world, wanted their new Australian headquarters to be warm and welcoming for clients while creating a dynamic and collaborative environment for staff
Located in the iconic Gateway building at Circular Quay in Sydney's CBD, the building features sweeping 360-degree views across the harbour and city. It also has a floor plate that presents certain challenges, with the arrival point separated from the client meeting and entertaining spaces by a long internal corridor.
Cachet's design overcame this obstacle by creating a stunning gallery walk, commissioning a vibrant mural by a local artist, Nico, to bring balance and connectivity to the space.
FTI is now proud and excited to welcome clients into their new workplace where a professional, yet calm and casual feel has been achieved through a warm palette of natural materials and fresh feature colors.
The overall space acts as a vehicle that can drive Ford forward in automotive innovation.In the back office, our design encourages teams to connect and interact within a variety of workplace and collaboration settings, including a stunning breakout area that boasts the best views in the house.The overall space acts as a vehicle that can drive Ford forward in automotive innovation.
Despite conducting design and building activities throughout the COVID-19 lockdown period, our team was able to overcome these difficulties and deliver an exceptional outcome on time.
FROM THE SOURCE
Jarrad Bailey is the Procurement and Estimation Manager at Cachet Group. We asked him about the current supply chain pressures and how Cachet is helping to minimize their impact on clients.
What does your role involve?
I collaborate with the Cachet project team to compile design to construct estimates. Together we aim to achieve the design intent by using cost-effective, sustainable materials while minimizing timeframes.
What are the procurement and supply chain pressures right now?
Procurement lines are being affected across the board in Australia and New Zealand. There's a shortage of timber and MDF due to Australian Federal government incentives to renovate homes and prior bush fires. Treated pine is now being supplied wet to keep up with demand, which has caused secondary issues such as mold growing on plaster. Then hardwood is in shortage due to builders procuring hardwood in lieu of pine to keep projects moving. It's also hard to get labor, with joiners booked till the end of the year and mechanical, electrical, hydraulic and fire contractors all in demand. It's not a problem to lead times currently but it could be a problem once we're out of lockdown as a lot of contract decisions are made.
Inflation is a hot topic. What cost increases are you seeing?
Structural steel prices rose by 16% in May/June and another 26% from September 1st, partly due to China's 50% reduction in manufacture to meet emission reduction requirements. With the current shortages in joinery materials, we're also expecting laminate, MDF/stone costs to increase. However, current lockdowns across Sydney, Melbourne and NZ should help with the supply issues.
What is Cachet doing for clients to support project cost and timing certainty?
Our main priority for the next two quarters is procuring quality trades and materials to maximize efficiencies and keep projects moving. We are always in discussions with material wholesalers and manufactures to try and lock in pricing for Cachet projects. This can be time-consuming to setup and not all suppliers agree to it, but it can help us ensure stock availability. We also try to maximize the use of set sub-contractors for each trade. This helps improve response times and quality, but it also increases trade involvement – which often leads to trades working with you to find alternative cost-effective material substitution.
What's your advice for clients who are approaching project works in this environment?
The more pre-planning we do, the greater the outcomes for our clients. Early engagement through design and construct helps maintain costs and mitigates problems through ongoing communications with manufacturers and distributors.
Commencing design and documentation sooner rather than later would be highly beneficial as it will help procurement and construction this side of Christmas. Every week delay in design could lead to 2-to-3-week delay in construction. Lockdown is the perfect time to commence this process as many trades have reassigned some staff to administrative duties to procure work for after lockdown finishes. In other words they should give us a call now!
RECENT SUCCESS​
CACHET GROUP RECEIVED 2 X SILVER 'DRIVENXDESIGN' AWARDS
We were excited to a silver awards in the DRIVENxDESIGN Award Programs – Sydney Design Awards 2021 for our recent work with FTI Consulting.
These awards celebrate innovative and creative building interiors, with consideration given to space creation and planning, furnishings, finishes, aesthetic presentation and functionality.
Check out the projects below.
IN CASE YOU MISSED IT…​
WHAT IS THE NEW NORMAL FOR THE WORKPLACE?
In collaboration with Healthcare specialists Core Connect Group, Cachet Group have put together a
In an ever-changing working culture, strong leaders need to provide the best workspace to maximize productivity and keep their people happy.
To find out more about what research is indicating for workplace environments in the ANZ region, watch the video below presented by Cachet Group alongside Meta5 Group & WT Partnership.
You'll hear a very insightful panel discussion around fostering high-performance work in a post-Covid era. Guest speakers included Christina Candido (University of Melbourne), Rowan Hamman (Meta5), Nick Deeks (WT Partnership), Phil Anseline (WT Partnership), Sue Redman (Cachet Group) and Christian Pistauer (Meta5).
We'd love to hear your thoughts on this too.