Hi everyone,
That's a wrap on 2022!
Time has really flown and as the year comes to an end, I am thrilled to reflect on the fantastic year we had at Cachet. With so much to celebrate, we must all focus on what matters.
For Cachet, that is our people. We're proud to have such a diverse and knowledgeable group of talented individuals who support our clients, day in and day out. Our dedicated team are all passionate about the role they play in bringing your personalised space to life. Nurturing this culture is at the forefront of our team.
This is a common theme across our clients, both old and new – many of whom are undergoing transformational changes in their organisation culture, and are using space as a tool to support this. I look forward to sharing these incredible stories and changes with you all soon.
Currently on the field, our site teams are busy completing final works of several projects. I am also excited to reveal that we are in the early design stages for many new clients which means 2023 is already shaping to be an eventful year for Cachet.
On the asset side, Cachet continue to gain momentum across our three studios in delivering unique projects for landlord and asset managers with some of our projects gaining recognition, industry wide. We have several speculative suite projects planned for 2023 with clients who understand the value of investing in their assets early, as we move into a possible recession.
Now looking back on 2022, the year had brought on opportunities and challenges in project and procurement management. The resilience from our clients and our design & construct teams has made completing projects, a fulfilling experience. Despite the hurdles, we are proud to be partnering with clients that value their workspaces and invest in creating a space that nurtures their people, culture and brand.
I look forward to keeping you all up to date with our journey as we welcome 2023. If you are considering relocating in 2023 and have questions around how to make best use of space, please get in touch with me or our team.
Until then, have a safe and restful holiday season.
Mark Turek – Managing Director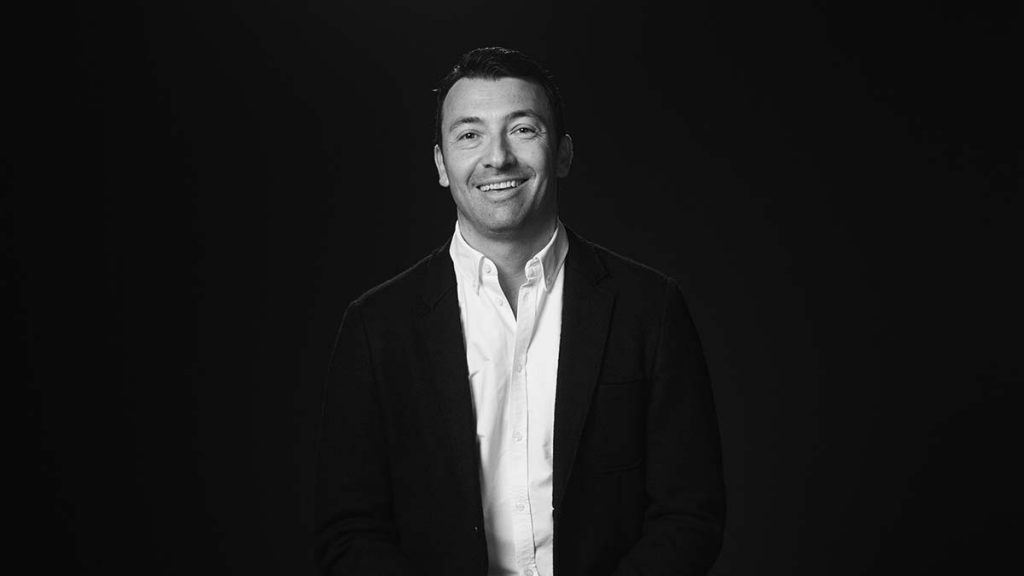 ---
PROJECT SPOTLIGHT: KINRISE
Located in the city of South Yarra, this Melbourne office with beautiful views in the evening sun is home to Kinrise; a growing powerhouse in Australian Food Manufacturing.

The brand has a rich heritage that's grounded in local and family origins and as such looked to create a workplace that mirrored their humble yet fun brand personality. Cachet Group were engaged to transform their new headquarters into their own personalised space, a welcoming and minimalistic workplace.

The overall project reveals a harmonising and simple workplace for a thriving organisation.
---
DIVING DEEP INTO HYBRID
We chat with MYOB's Head of Workplace Experience, Graeme Scannell on their Melbourne workplace and Hybrid Working at MYOB.
Talk to us about your role at MYOB
I am the Head of Workplace Experience and am responsible for everything from Real Estate & Workplace Management to Design & Delivery and the Operational side of the workplace and the environment.

How has MYOB addressed hybrid work?
We were fortunate that we were working in a flexible manner pre-Covid so only had to change the level of flexibility, keeping a focus on what's important. For us that's our people, our customers and outcomes. We know that engaged people innovate and engaged people working in teams deliver more innovation.

So with this in mind, we created what we call 'Flexperience' which is our tool box of how we work. This includes a tool we call team charters where each team consider the needs of each other and then works out their rhythm – how they will work as a team. This includes things like when & why they come together, what tasks they do from home, how they celebrates success and how they will support their teams' wellbeing & development.

What was something important MYOB focused on during this change in work styles?
We know we are better together, and being with friends and colleagues is good for our health & wellbeing. Additionally we know that innovation happens best in person – simply put people are more engaged, excited and innovative when they work in person vs remote – protecting and nurturing this, was imperative.

To counter the potential impacts to wellbeing from hybrid work, and to tap into the innovative benefits of Team vs Self, we set expectations that teams must work together in the office at least one day a week. Although we continually observe, discuss and measure this, we are definitely seeing the benefits of working in the office as a team. This is especially important when it comes to new teams that are forming.

How was it like working with Cachet, on designing the Melbourne HQ? What are some crowd favourite spaces?
The entire Cachet team were super helpful, easy to work with and always brought ideas to build, evolve and solve the brief. The result is an amazing workplace we are all proud of.

I'll start and end with my favourite space, being the Marketplace, as it offers so much to our office culture. The Marketplace is our large social and meeting space. The design brief was not only to create a space where everyone would want to come to, but to create a multifunctional space that brought people there for multiple reasons. We intentionally, and carefully, mixed meeting, social, fun and catering into a single zone, and it works amazingly. It truly is the life and soul of our office and I love seeing people enjoying it; everything from our boardroom to our pool table in this area is in a manner where one does not compromise the other; it just works.

What do you anticipate for the year ahead for workplaces and hybrid working / what is something you think business leaders should know?
I will start by saying change is constant, every day is a school day and that MYOB are well ahead of the curve. I believe the importance of the workplace will be reinvigorated in the coming year, very much aligned to solving some of the challenges I mentioned above.

All companies will need to grasp the nettle in regards to the true impacts of hybrid, and then respond – they will need to start to directly influence how they adopt hybrid; what works for them, and then make bold firm decisions. As we find out more about the impact working remotely has on mental wellbeing, companies will need to respond. As we find out about how hybrid working affects innovation, companies will need flex to draw out the positive and avoid the pitfalls, and they will have to be quick off the mark.

Another aspect is the role of the people leaders. Prior to the world holistically adopting hybrid working, mid-level leaders were able to rely on the senior leaders to set the culture. When working remotely, without the direct visual connection, it is their job more so than before. Additionally they used to respond to what they saw in the office; their team gave off visual cues about being frustrated or struggling with something. When we work remotely, people leaders have to consciously check in to find out what people are thinking; the role of the people leader has evolved, and they need to be informed and empowered to take on new proactive responsibilities
---
IN CASE YOU MISSED IT…​
In November, we kicked off our third series of Cachet Conversations, kindly hosted at the award-winning and Cachet designed MYOB Headquarters.

Work has changed. The New Workplace and the Role of Data. We had a great panel of industry experts from Swinburne University, Meta5 Group, PlaceOS and MYOB. A huge thank you to all those who attended – we hope you found the event insightful.

Check out the highlights reel below. We're looking forward to our next Cachet Conversations in Auckland, NZ!
---