No doubt 2020 has been a tough year for all of us, some more than others, but the future is looking bright in 2021.
For many of our clients, a key topic right now is addressing what the future way of working looks like for them. Every organisation is so different in the way it operates. That's why it's paramount to engage all key stakeholders (and choose the right experts to support you of course!) when designing a solution that works for everyone.
Flexibility is a key theme we're hearing time and time again at the moment. How can the flexibility we've seen in 2020 remain, at least in part, in 2021? There are many benefits as well as challenges to coming together in a more flexible way. So what does this new-found direction mean for your commercial property?
In our view, we see three key themes playing out – more bookable spaces, quality over quantity, and hospitality-driven elements incorporated into the workplace.
Bookable spaces provide flexibility for meetings, strategy days and singular focus work. This allows individuals to have certainty of space when they need it, but also gives management the opportunity to manage and monitor hygiene practices (and the associated risks) with cleaning partners.
We are hearing from clients that they need less space, but they want to make the space they have better and more engaging to staff. Hospitality is a key element to attracting people back into the office with an experience they can't get at home.
2021 is shaping up to be one of the most interesting times to be involved in our industry and we can't wait to see what transpires.
Please have a safe and enjoyable Christmas period and we look forward to re-connecting in the New Year.
Mark Turek – Managing Director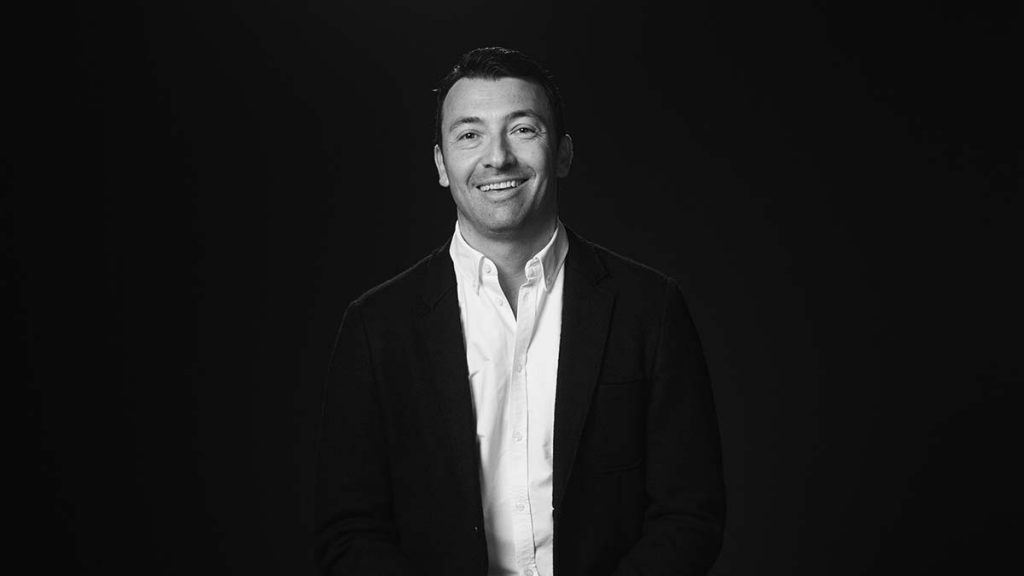 PROJECT SPOTLIGHT: TORRENS UNIVERSITY
Located in the heart of Melbourne, Laureate International Universities wanted to create a hub that fosters innovation and celebrates its rich indigenous heritage. Key to their vision was creating an environment where students could collaborate, staff could practice their passion and the community could engage.
Laureate faced a number of challenges in bringing this vision to life. Their existing building created a disconnect between students and staff, had limited desk space and offered no connection to the street, making it difficult to engage with the community. The building's heritage listing also restricted its development potential. Cachet created a design that tells a narrative of Melbourne's history and Laureate's identity, tracing the site context and expressing it through a framework of abstract forms. Lighting, material and form trace through the space, acting as a wayfinding tool and defining certain zones. We incorporated references from local indigenous heritage in a contemporary, restrained palette.
The space we created makes students and staff feel at home, transforming the library into a central hub that provides genuine energy and opportunities for learning and collaboration. By opening up the ground floor, Laureate now has a space that promotes community engagement and offers great flexibility for events and gatherings
SERVICE FOCUSED
Chloe Franklin-Hall is Cachet's Client Relations & Service Manager and one of the key people who keeps our clients happy. We asked her more about her role and what changes she's seen during 2020
Where does your passion for commercial interiors come from and what drew you to the role at Cachet?
After 15 years in commercial real estate it's been amazing to join a company in the same industry but completely different sector. It has allowed me to use the skills and relationships I've built and grow them even more. Cachet is a fun, young and ambitious company that I saw a bright future with.
What do you enjoy most about working with clients?
Being able to take someone's vision and bring it to fruition. I also like the social aspect of the job. I'm a people person and enjoy meeting and working with a variety of different clients every day.
How has Cachet supported clients through COVID?
We've been actively helping clients assess their workspaces and understand their 'new way of working', we have done so by providing subletting tools and have supported landlords who have tenants looking to re-assess their office spaces, and we've put a COVID-19 Return to Work Checklist which you can download on our website.
How has COVID impacted your industry and what trends does Cachet expect in 2021?
COVID has definitely sped up the shift towards more flexible ways of working. Companies would like to be more agile, but they still want a true hub where their people can come together and enjoy working collaboratively. We've also seen an increase in turn-key, ready-to-lease workspaces coming onto the market which caters for rising demand for turn key solutions.
Cachet has always embraced new technologies. How is this the case in your part of the business?
We have a fantastic Client Relations System where I can record client information and track movements and lease expiry dates. We're also working on new sales tools to support our clients which we'll be releasing soon, so stay tuned!
If you weren't in this role what would you be doing?
Most people who know me would know I'd definitely be fishing!